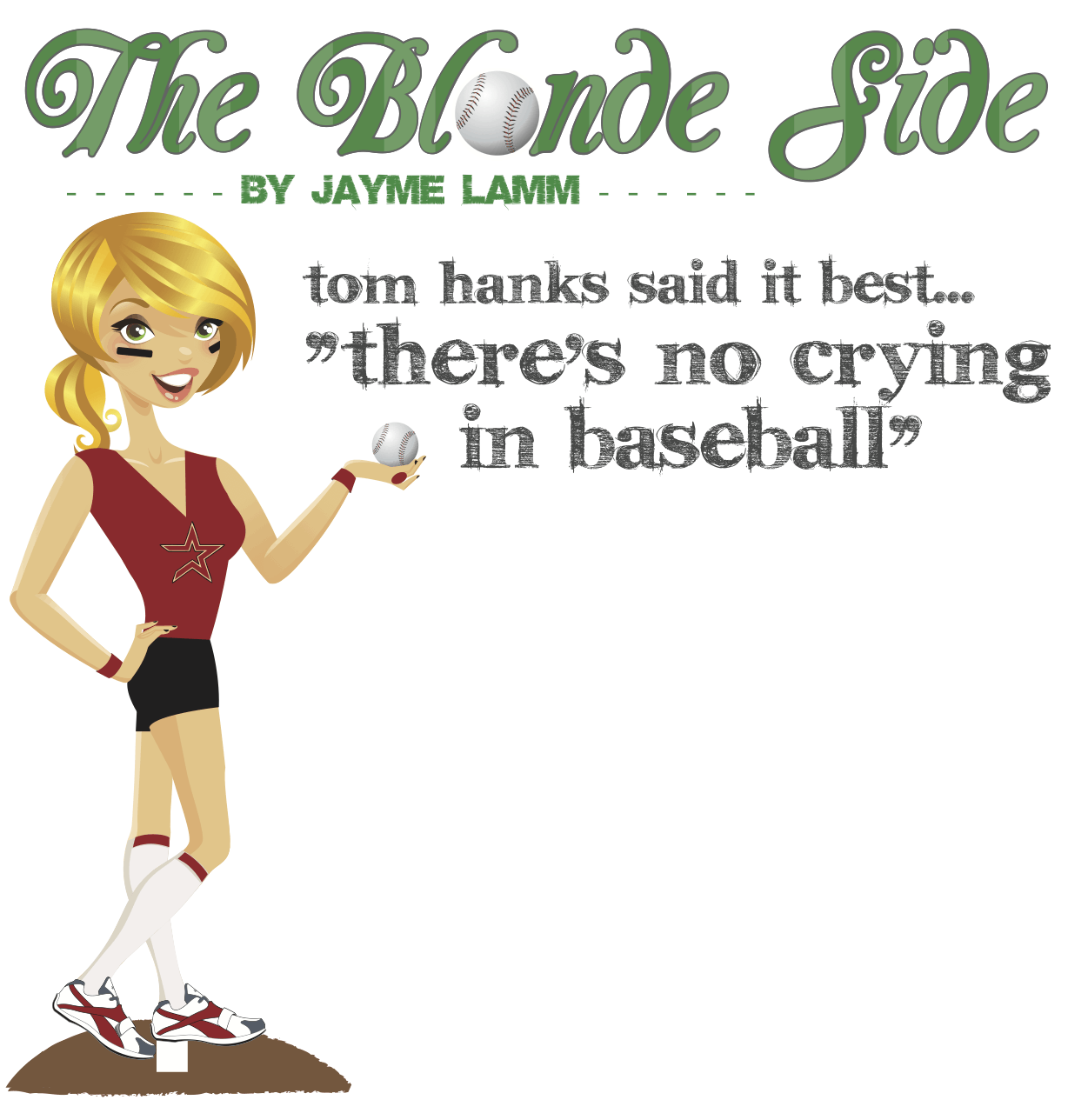 We all start baseball season as loyal, excited fans with the highest of hopes. Kind of like a virgin on prom night. You never know what's going to happen, but boy you're hoping for the best and you're prepared, condom and all.
As Astros fans in recent years, the leading up to baseball season has been THE peak of excitement for us because lets face it – the truth hurts – it's always downhill from there folks. And so we ask the same question Peter Gammons, John Kruk, Eric Young, Buster Olney and many other MLB analysts have asked; what's in store for this year's team of Good Guys?
We've resigned to the unfortunate fact that after the first couple of home stands the team starts to show their less than tolerable true colors quickly followed by a less than packed ballpark, a decline in hotdog and beer sales (the beer part is debatable) and "fans" resorting to using those 9 innings as a texting/facebook tirade or making business deals on their newest oil rigs. Baseball and the hunt for October are forgotten early on…but how long are we supposed to go on like this?
The biggest woe this season, just as in seasons past, is going to be our pitching rotation. Does the song "Work in Progress" by Alan Jackson seem fitting? It should, because that's what our rotation is. We are all hoping for Roy Oswalt to make a dominating return to the mound this season, but after an off year you never know what you're going to get. Wandy has been clutch the past few years, but will he finally get the run support he needs? The Astros are all too habitual in having an offensive OR defensive game, but rarely one in the same. If Chris Sampson can remain healthy he's a surefire vying contender for a starter and has the heart of a TRUE athlete. Moehler's opposing hitters are averaging .293 against him, which surely can't be the highlight of his TOPPS trading card stats.  At least let's hope not.
Minus a few growing pains and a constant debate on whether he can handle such pressures, I have extreme hope for Bud Norris to come through as a pivotal part of this year's starting rotation. I think he exhibits the mechanics and drive to be a top-notch starter as well as the "there's no crying in baseball" mentality we're starting to love about this guy. If you're basing potential starters by who wants it the most, I think Norris has that category wrapped up with a bow.
And as for the other remaining pitching spots…who really cares? I haven't seen much to unequivocally have an opinion on the matter. I'm just hoping for a breakout season from SOMEONE…anyone. But obviously not Valverde, Wolf or Hawkins who we just waved goodbye to without much consideration, IMO.
We all know Rome wasn't built in a day and neither were the three-peating Chicago Bulls in the '90s. It took a while to get there including trades, ballsy play calls, moves/trades, coaching and mentoring the younger players. Oh and lets not forget reasonable draft picks as part of the equation.
Though pitching hasn't given us much reason to open a savings account for the potential to buy postseason tickets, perhaps the addition of The Brads and their hands on and aggressive approach show us the light at the end of the tunnel. Both Arnsberg and Mills are men that seem to demand respect and aren't afraid of a little gutsy play calling and conditioning. We all thought Tim Purpura seemed to have the fundamentals down pat after 11 years in the Front Office, but when push came to shove we were proved wrong.  And then Drayton pushed and shoved him out.  Whether or not he was a suitable manager or just given an unmanageable team still remains a question. As with all managers in the past, Mills will have his hands full with this aging team and is the fourth different GM since 2000. Not saying a lot about stability and reassurance here are we Drayton?
Astros blogger, Richard Zowie shares a few of his insights on the manager situation: "Houston has tried every kind of manager–the friendly (Art Howe), the fiery (Terry Collins and Hal Lanier), the inexperienced (Larry Dierker) and the one who'd been fired several times (Jimy Williams). I suspect that given a good team to work with, Mills and Arnsberg can be very successful."
I concur with Zowie's sentiment, but am wondering why IN THE HELL Phil Garner was in the running for this position again. As heard on Seth and Amy's Weekend Update on SNL, "REALLY!?" Best of luck Brad Squared.
So here's my plea to all Astros fans…whether diehard or fair-weather. Support your team. Be patient. Richard Justice recently made the indisputable argument that the Astros didn't become a mediocre team overnight, and they won't return to being a successful one overnight, either. If history tells us anything, this team is going to have rough games, perhaps even a rough season. They're going to make bonehead plays, they're going to question whether or not they brought in the right GM this time. Players are going to have cold sores inexplicably making them miss games, and some may even walk through a glass door, AGAIN. They may even cry to the media and blame it on anything they possibly can. That's the name of the game. Love your team. Support your team. When games go into extra innings – STAY. When Drayton offers $1 hotdogs – come HUNGRY. The team needs to know we support them in the good and the bad. And hell, even in the ugly! You're allowed to be mad. You're allowed to cuss at games and throw things at your TV, but nevertheless remain a FAN.
But remember, There's No Crying in Baseball. Even for Astros fans.
Special thanks to Richard Zowie for sharing a bit of his insight and hopes for the upcoming season, and to Astros DJ, Nunee Oakes for his knowledge of random facts and memories of the team.
http://theblondeside.com/wp-content/uploads/2010/03/JAYMELAMM_HL-APR10-OUTLINE-1.png
1288
1251
Jayme
http://theblondeside.com/wp-content/uploads/2018/06/1526998321020-300x192.png
Jayme
2010-03-19 12:12:25
2011-05-25 11:07:23
Tom Hanks said it best…"There's no crying in baseball"