Tags
Related Posts
Share This
Susan Shan…the Asian Sensation that loves sports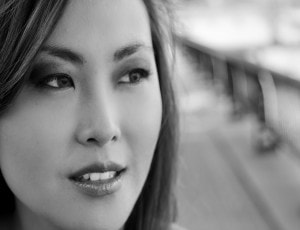 So this chick officially rocks in my book.  The Asian Sensation herself, Susan Shan, just featured me on her sports in review site as a 'Hot Fan'.  I mean, could my head get any bigger than this accolade?  It kinda turns me on to meet other chicks that KNOW and LOVE sports and she sure as hell qualifies as one of them.
________________________________
It's Wednesday again, which means you need another Hot Fan feature to get you over the hump. So, let me introduce you to Jayme, a hot 28-year-old writer who's proud of her blonde locks and probably knows more about sports than you do.
Jayme is originally from Chesapeake, VA. Her father really wanted a son but got stuck with her, so he taught her how to throw perfect spirals and highly encouraged active participation in sports. As a result, she began playing softball at an early age and went on to play the sport in college at George Mason.
Yes, that George Mason. "Final Four ring a bell?!" Jayme asked.
Check out the rest of her oh-so-kind words about yours truly here.
And be sure to bookmark her site to stay in the know of all things sports.
Thanks Susan, looking forward to doing some sports reviews and writing together over the next few months!  And don't you worry..if I ever start a feature similar to Hot Fan, you'd be my first pick!