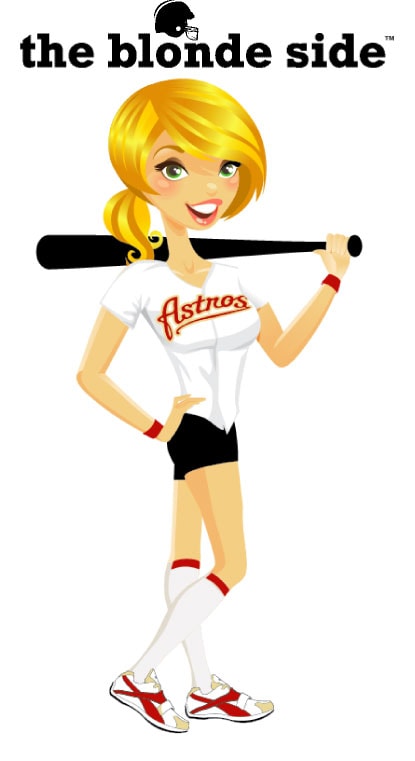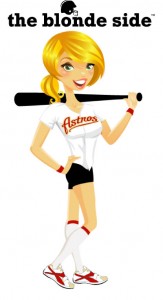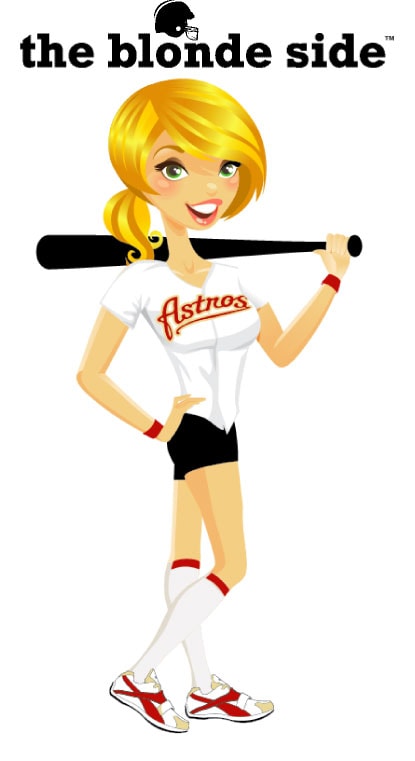 Right, wrong or indifferent, the Houston Astros have long been a team that pride themselves on being a hometown team. It's because of that Texas flair and sense of entitlement we've all become accustomed to and our loyalty extends almost to a fault.  It's that unprecedented pride we feel about our barbeque, our cowboy boots and our country music…and damn sure our baseball.  The Astros make a point of highlighting the Texas born and bred men they add to their roster each year as if it were a valid selling point. They beam about it in all facets of media using it to their advantage anyway they can. And like blind sheep, fans flock to these men in a Josh-We-Love-You-So-Much-Kind-Of-Hamilton-Way. Simply because they're from Texas.
Last week, the Astros front office announced their new campaign, "We Are Your Astros". This tagline was released in conjunction with the fact that they'd again chosen to outsource the campaign and all creative aspects to Lee Queano Creative in Torrance, CA. Having worked in sports marketing for over 5 years, and at one time specifically for the Astros, I can vouch that the creativity in most front offices is oftentimes lacking.
"This is perhaps the strongest communication we have ever created for the Astros," the firm's principal and chief creative director Lee Queano said. "The team belongs to the fans of Houston and this year's campaign is supported by the continuing involvement and commitment of the Astros through countless community efforts to make the city an even better place to live," Queano continued.
Involvement?  Countless community efforts you say? I sure as hell wasn't offered any involvement in this, were you?
We Are Your Astros. In case you've failed to see the irony here, "We" is possessive.  As in 'we, the front office, are your Astros'.  "We" realize all our franchise players (if you dare call them that) are no longer sporting Astros uniforms and you probably won't recognize anyone on the team except for the increasingly rotund El Caballo, but "we're" still the same.
Try this on for size Drayton. What about a community outreach to ask the fans what the campaign should look like?  Have them buy into this tagline you're trying to sell? Better yet, what about opening it up to the thousands of artists and creative minds this city thrives on and have them come up with something? You know, locally. The real true blue fans that pay to see the team lose every season. The same fans that drink your flat beer and eat your stale hotdogs who are more likely to see President Bush or Matthew McConaughey at a game than the team actually scoring a run. Ask them, I dare you.
It seems mighty hypocritical you pride yourself on finding athletes in the great state of Texas, but not artists or marketers? Queano highlights his experience with successful stints at "several of Hollywood's major entertainment studios and L.A.'s leading advertising agencies."  Does anything about that statement sound remotely like the Astros?  While impressive, there still lies one major disconnect – the actual sport of baseball.  In the sports world, baseball has an ultra conservative stigma and is a bit behind the times. And in an extremely conservative class, the Astros trail the league with all things boring – perhaps it's the Texas way of doing things, or perhaps it's the Drayton McLane influence…
Not only is outsourcing something as passion-oriented as baseball, what does anyone in Torrance, CA know about Houston, TX?  Compared to Torrance, Houston has an excess population of 2,117,609.  The estimated household median income in Torrance is almost twice as much of that in Houston.
Par for the course, Drayton's quote seems ill timed and ill purposed: "One of my favorite parts about being associated with the Houston Astros is experiencing the great relationship the team has with its fans and this great city."
So Drayton, what you're saying is the city makes the team, yes?  The city knows and loves the team, yes? But yet you've decided to let a cubicle in Torrance develop your tagline and you're just going to wait around with baited breath hoping your fans buy into this nonsense?  Drayton goes on to say, "I think this campaign captures the essence of that connection." Perhaps the tagline is meant to capture the essence of said connection, but the underlying story here does the exact opposite.
I'm curious if Drayton and the rest of the front office realize just how artsy Houston and the rest of Texas is? In the generic art-related article, Top 10 U.S. Art Cities, Texas cities rank 4 out of the 10:  Fort Worth (#10), San Antonio (#9), Houston (#7) and Dallas (#5). In an article on The Best American Cities for Artists and Designers, cities in Texas hold two spots in the top five. Austin comes in as the best city in America for artists and designers and San Antonio ranks 4th.
Numbers aside, Houston is bursting at the seams with artists.  Office buildings are full of advertising agencies fittingly equipped to develop a tagline for their home team.  The streets, not to mention the stands, are full of fanatical fans chomping at the bit for a chance to be considered for such an honor.
It's not like Astros fans are going to revisit a World Series anytime soon.  Might as well pay attention to the city and the talent within and allow them some pride for their team – even if it's in the form of art and marketing and not baseball.
Note: Lee Queano Creative has been working on the Astros branding campaign since 2006 after completing, "Believe the Buzz" – that should have been a signifier to try something new Houston.  While it's a tad more customary to change the tagline in sports more often than in traditional industries, nothing seems to be sticking for "The Good Guys" – not even a winning record.
http://theblondeside.com/wp-content/uploads/2011/02/TBS_Astros.jpg
761
415
Jayme
http://theblondeside.com/wp-content/uploads/2018/06/1526998321020-300x192.png
Jayme
2011-02-21 02:18:12
2011-06-08 00:02:48
Hometown Astros outsource creativity… out of their hometown?