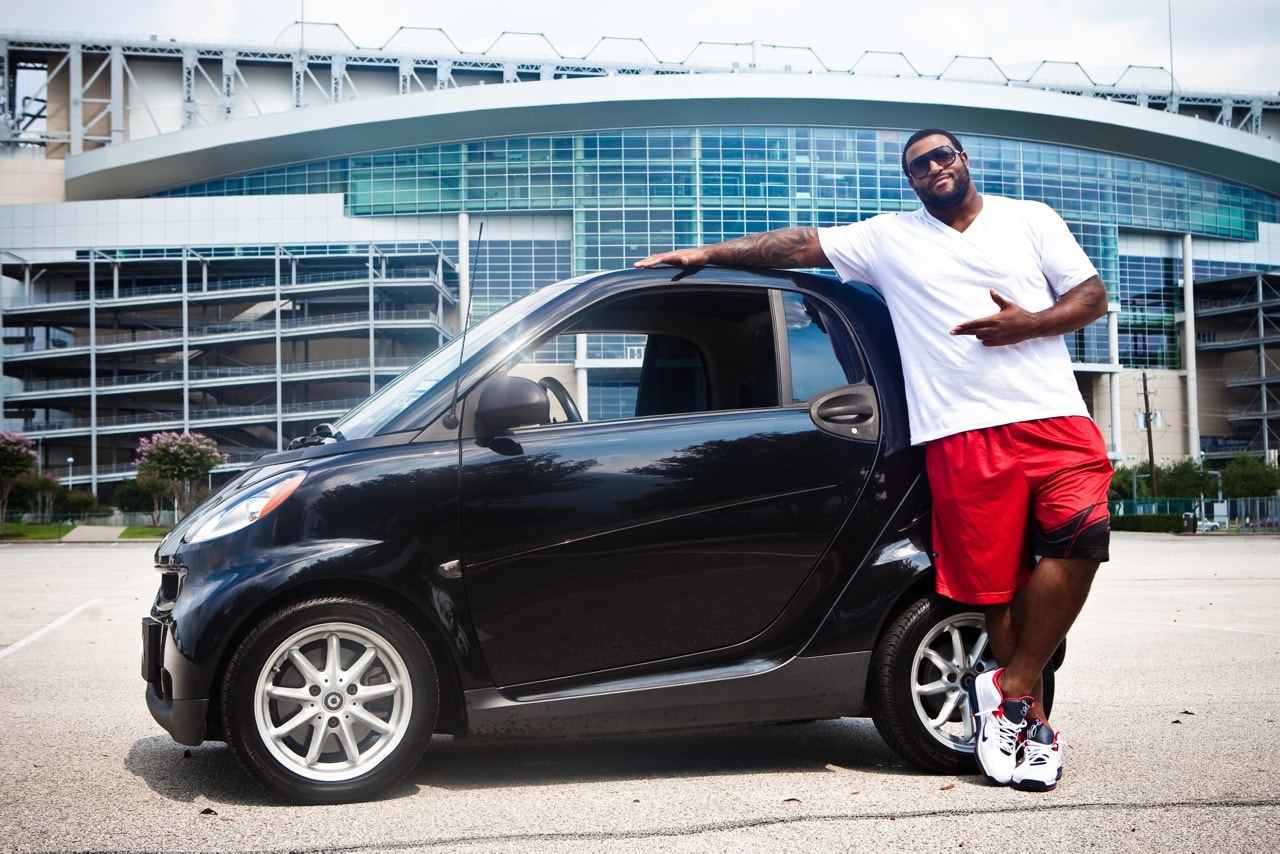 Can an NFL tackle fit in a smart car?
Standing at 6-foot-5 and a "light" 320 pounds, as he puts it, you wouldn't think Houston Texans offensive lineman Duane Brown could fit inside a two-seat smart car sitting in the media parking lot at Texans training camp.
The smart fortwo model stretches 106 inches in width, but the 5-year NFL veteran was convinced he could fit inside.
Brown towers over the car, and if he were to lie down, he would make up 79 percent of the car's length. But he insists he can fit inside — and do so comfortably.
To read the full article on Duane Brown's Smart Car ride, visit ESPN Playbook.
Watch this Youtube video to see Duane Brown drive the smart car.
Be sure to follow Jayme from The Blonde Side on Twitter and Texans Duane Brown on Twitter.
http://theblondeside.com/wp-content/uploads/2012/08/IMG_0631.jpeg
854
1280
Jayme
http://theblondeside.com/wp-content/uploads/2018/06/1526998321020-300x192.png
Jayme
2012-08-15 15:27:49
2012-08-15 15:27:49
Duane Brown + Smart Cars