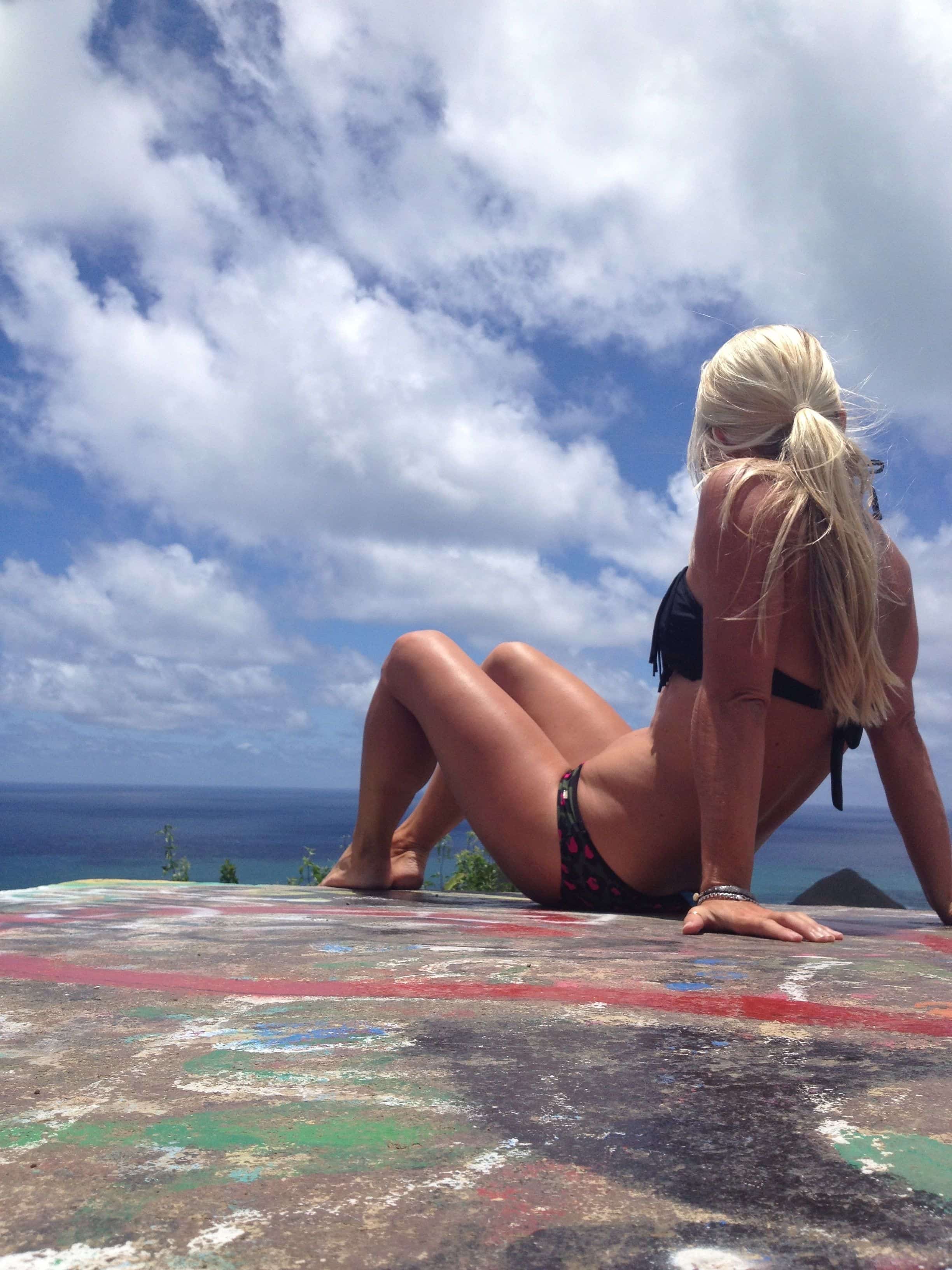 I've never been one for the end-of-year dramatic flair (I swear!) but this year I figured it was time for a small sentiment and look back at my year. I'll keep it short and sweet, mostly because in my heart I feel it's important for whoever is reading this to read each and every word. I know time is of value, so…
This year was a lot of ups and downs and roller-coaster'ing for me – much like the life of a sports fan – you win some, you lose some, you kick some ass, and sometimes you get shut out and get your ass kicked, even with homefield advantage. While on FB or Instagram you might think my life is awesome because I got to sit courtside with Pat Riley and Micky Arison (just once) or because I was dancing with LeBron at the ESPYS (well creepily near him) or because I went to 14 NFL games and eight different stadiums – all that stuff is ah-mah-zing, but my life is real just like yours, and sometimes really effed up complete with a mascara tear-stained face.
I learned that the two most important people in my life have been there all along, and that I needed to stop looking for friends and a support system everywhere but there: MY HOME. As irony and hilarity would have it, it took that wretched Carnival Triumph and infamously named "poop cruise" to help me re-prioritize life. Getting onto that shit, I mean ship, in early February, my parents and I weren't on the best of terms. I was stubborn, they were stubborn and we kind of left it like that.
Fast-forward a few days, literally not knowing if or when we were getting off that boat, and I realized the two most important people in my life likely wouldn't be waiting for me to dock in Mobile, Ala. Instead, I was greeted with my friend's parents, who so lovingly showed up with candy, flowers and signs (it also happened to be Valentine's Day…). I realized if these girls were so close to their families, and probably experienced the same ups and downs as I did over the years, then I needed to man up, suck up my pride, apologize and just let go and love – probably in that order.
The most heart-breaking experience (probably of my life) was a few weeks after, once things settled down, my dad and I
were on the phone (he's in Virginia/I'm in Texas). I somehow broke down and started sobbing, barely inaudible. I'd venture to say my father has seen/heard me cry only a handful of times. I always thought crying was a sign of weakness, but I couldn't hold it in. I somehow muttered, "you should have been there," referring to Mobile when our cesspool of a boat finally touched the shoreline.
He should have been there. After all, he was retired and probably bored, what's a quick drive or flight to Mobile to see your only child?!
Then came his words: I didn't know if you wanted me there. I'm crying as I write this now. My father, THE ONLY MAN who has ever stood by my side and done more for me than words can EVER say, didn't think I wanted him there?
And to be honest, before that trip where I dug deep into my soul for an entire week (keep in mind, no phones, no books, no Internet, no booze, no music – I had nothing to do but think of my family and life choices), maybe I didn't want him there. How sad and frightening of a realization is that?
The things on my mind boarding that ship compared to the difference afterwards really spoke megaphone-loudly to my soul – I needed to make some changes, and I have.
This year also brought the heartbreak of losing my best friend. I have cried over the loss of her life pretty much every other day since it happened, and I realize there's nothing I can do to bring her back. But there are a few things I can do: I can help spread the word and help debunk the stereotype that mental illness should be kept in the dark. We always think what could I have done differently? That's the problem with mental illness – those suffering are afraid to talk to their best friends about it, for fear of judgement.
No more of that BS. No. More.

I can't go back and change it for Megan, but I can hopefully change it for someone else. Hopefully less and less people will have to suffer this kind of devastating loss down the road. If I had asked her about her illness more, checked on her more, been more patient and understanding, talked with her parents, maybe it would have been different.
I won't be one of those people who tries to benefit or get pity from others when a tragedy like this happens. I was a bad
friend for her at the end, and I've become a better person for admitting this painful truth. I wasn't there for her, but it's because I didn't know how. I'm not making excuses, but in her last months, weeks and days, I was no where to be found. Having a best friend battling a serious mental illness is tough, but it doesn't mean you quit. I would never quit in a game, why would I ever quit on a friend? The last conversation we had haunts me like you wouldn't believe, but I know in my heart she still loves me and forgives me and is looking down on me cheering on the Eagles (she adopted them as a great BFF because she hated football but always said she'd love my team). Now, I do my best to think twice before saying something ugly, or turning my back on someone. As silly as it sounds, I think twice before posting something uber negative on social media, because what-if that's the way I leave the world? I want to leave this world with great thoughts about me as a person and the work I do.
I dated super shitty guys, blah, blah, blah – haven't we all? I didn't really learn anything new in that department, except I am a woman of worth and if it takes me a bit longer to find that dream guy, that's cool. It took the Saints 39 years to find Drew Brees, and look at them now. They waited, so can I.
Probably the biggest and most notable thing I did this year was make a massively impromptu decision to move to Hawaii. I moved there to write a book (about my life), but so much more happened. I learned to slow down a little, appreciate life and most importantly, how to love myself. I probably sound annoyingly cheesy, actually I know I do because I'm annoying myself, but it's an experience I can't really put in words, which is a devastating thought for someone who makes her living as a writer, one who is supposed to be good with words. I did some incredibly dumb things, like jumping off a 70-foot cliff with a random dude I met hitchhiking (who did not actually jump with me, red flag numero uno) and based on the videos and photos, I'm actually REALLY lucky to be alive. I spent three entire months on that glorious island hitchhiking around with nothing more than tequila courage in my veins and my trigger-happy finger held tightly on the taser my dad mailed me.
Hawaii, and the ability to put life on hold for 3.5 months and write out my dream, was a blessing that many people don't get. It was an experience. It was amazing. It was an amazing experience. I am a better person, and I have a damn fine book that is waiting to be published (hello publishers, lets talk – it's a hilariously inappropriate recount of my life – a mix between Chelsea Handler and Tucker Max, but a tad more relatable and embarrassing) thanks to that island stint.
And lastly (I know there were probably 17 other MAJOR things that happened worth mentioning throughout the past 365 days), 2013 brought forth one of the toughest things I will ever face in life. Something that only a few people know, but something that showed me I have some of the most amazing friends to ever grace planet earth standing in my corner.
Most people can reach a year's end and without much debate categorize it as a really good and blessed year, or a terrible shitty one they are ready to say goodbye to like a worthless quarterback. For the first time, I can't do that. 2013 brought some damn good stuff my way, but it also brought a lot of tears, a lot of drama and a lot of heartache.
What I can say is this: 2013 was a year of learning. I think that's the thing about life (if I'm wrong let me know), but I think we are supposed to just keep learning and being better and trying harder. Each day. Every day.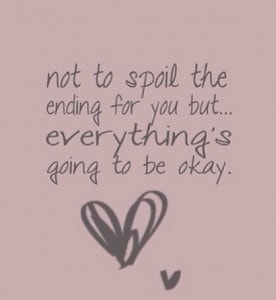 So there is my semi-short and sweet look back at 2013, and a semi MASSIVE thank you to those of you who stood by me, read my column, worked and partnered with me in business and didn't set my jersey on fire even when I sucked. I don't love you all, but I like most of you and am thankful for all of you.
xoxo, here's to an even better 2014 for all of us, and hopefully an EAGLES SUPERBOWL WIN, finally.
http://theblondeside.com/wp-content/uploads/2013/12/IMG_2113.jpg
3264
2448
Jayme
http://theblondeside.com/wp-content/uploads/2018/06/1526998321020-300x192.png
Jayme
2013-12-30 22:15:39
2013-12-30 23:57:41
2013: Review