Tags
Related Posts
Share This
Sculpt for Success Challenge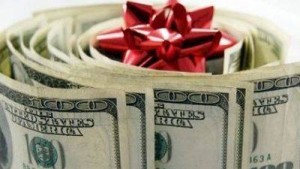 My gym (Sculpt Fitness here in Houston) is starting a brand new challenge on January 12th, and I wanted to share it with my readers who are looking to get fit and toned in the New Year.
It may seem a bit pricey to some of you, but it's really worth it once you see how dedicated the trainers are to helping you meet your specific goals. It's for six weeks of training and so much more and it's well worth the investment. Also, did I mention you can actually win money doing this challenge?
Here are the details: Here's your chance to start the New Year off right and finally reach you weight loss goals. Sculpt for Success is a 6-week weight loss challenge where teams of 4 compete for the highest percentage of weight loss to win.
You will be guided by dietician Marla Doughty of the Blonde Pantry and the expert trainers at Sculpt Fitness to give you the Roadmaps to success!
Each team has a private coach
Weigh-ins and optional measurements to chart results
Nutrition seminar and kickoff workout
4 private group workouts for Success participants only
Private Facebook group
Nutrition and Fitness Roadmaps in addition to daily checklist
Accountability and Motivation from team and coach (you are not alone in this)
Weekly fitness tips, recipes, and more…
Top team wins at least $1200 in cash to split; Top individual wins Spa Day!
Wrap party where winners are announced and we all celebrate our successes.
If you don't have a full team, we can set you up with one.
Sign up now until Jan. 5 for the Early Bird rates!
Early bird Sculpt clients: $250 | Early bird Non-Sculpt clients: $300
After Jan. 5: Sculpt clients: $300 | Non-Sculpt clients: $350
To sign up for the challenge, either send me a message or email Heather @ StudioSculpt.com and I'll see you there!