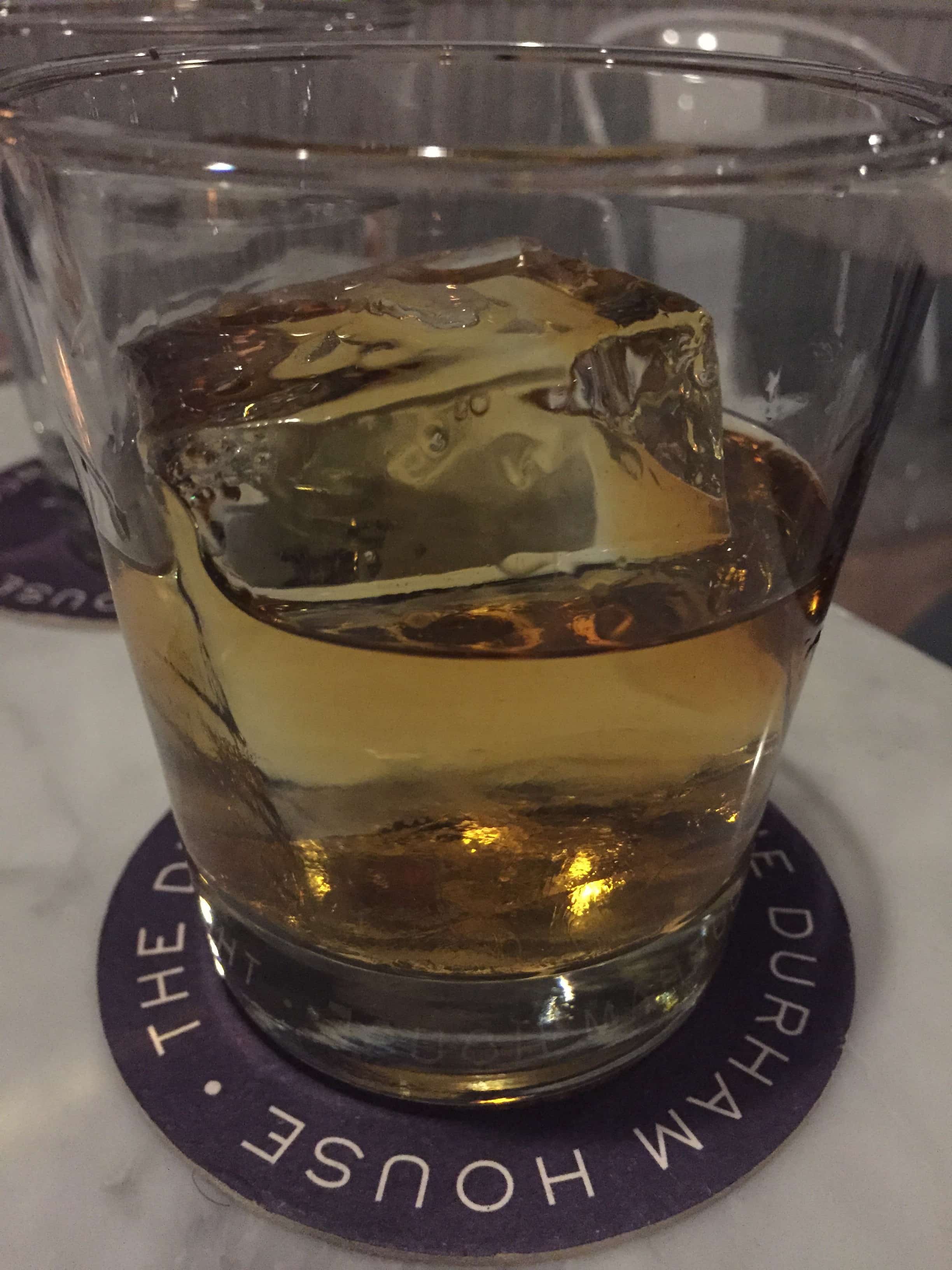 Guys, listen up – if you're looking for an underrated spot for date night, I highly suggest The Durham House. (And the only reason I say underrated, is because it's practically brand new and the media hasn't completely pimped this place out. Yet.)
What used to be an old fun/Louisiana'ish bar, is now a super hip and delicious restaurant. We went for dinner and were beyond impressed (not to mention stuffed).
For starters, it was nice to have a well-informed staff. This might sound like I'm stating the obvious, but I can't tell you how many restaurants I've eaten at where I asked a question about how something was prepared or what a particular word meant and they were clueless. The staff at The Durham House was on point.
We started with the Divino Display (a meat and cheese tray), which was an amazing way to try out new foods and pairings you wouldn't regularly have. We also had the Sweet Bread PoBoy Bites, which was nothing like we expected and pleasantly impressed with. Their pickles (on the PoBoy and on the assortment tray) were decadent!
For our main entree, I had the Duck (my boyfriend ended up with "order envy" because it was that good) and he went for the Rabbit. Both uniquely cooked and perfectly prepared entrees, but we both picked the duck as our absolute fave.
Then for dessert (because, yes, dessert!) I had the Nutella Stuffed Beignets. (And yes, you read that
right – I had them – I did not share them and I ate every single last bite, well worth every single delicious calorie).
During our dinner, I also found my new favorite wine (as if I needed another one?) – Turbullent Rose ($14/glass) and have since been scouring every grocery store and liquor store trying to find my own bottle. They also have an amazing and unique cocktail menu, but I was so obsessed with this rose the staff suggested, I didn't even try any of the cocktails.
Overall, this was an amazing spot and I highly recommend it. If you're a guy in Houston reading this – I promise you will get major bonus points for taking your girl here. She'll think you're more in the know than most of the mainstream media!
If you're in Houston and haven't made Valentine's Day reservations yet, you have to check out the special at The Durham House – it's only $60/person (reservations are required), which is an amazing deal for an amazing meal. If you do plan on going for the special day, give me a holler, and your first glass of Turbullent Rose is on me!
http://theblondeside.com/wp-content/uploads/2016/02/IMG_4925-e1455139289580.jpg
3264
2448
Jayme
http://theblondeside.com/wp-content/uploads/2018/06/1526998321020-300x192.png
Jayme
2016-02-08 14:32:50
2016-02-12 12:49:44
The Durham House: Restaurant Review