Tags
Related Posts
Share This
Muckleshoot Casino: Guinness World Records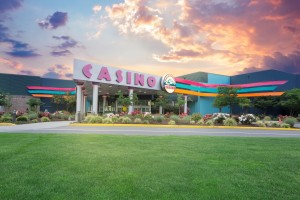 I got this press release and so wish I was in Washington to help Muckleshoot Casino aim for this record.
Check out the release below, and if you're in the area, go in my place! This casino was named a "local favorite" by Thrillist.
MUCKLESHOOT CASINO AIMS FOR OFFICIAL GUINNESS WORLD RECORDS® ATTEMPT AT LARGEST SLOT TOURNAMENT ON APRIL 30, 2016
Event at Muckleshoot Casino's 21st Anniversary Celebration Features Top Prize of $21,000 and Chance at $1 million in Everi's TournEvent of Champions
AUBURN, WA (April 5, 2016) – Muckleshoot Casino in Auburn, Washington will mark its 21st anniversary with a celebration destined to be one for the record books. On April 30, the casino known as the "Biggest and Best in the Northwest" will kick-off of Everi's 2016 TournEvent of Champions® as it seeks the distinction of hosting the world's largest slot tournament.
"Muckleshoot Casino has a history of being an industry leader so attempting the GUINNESS WORLD RECORDS title for the largest slot tournament is a natural fit," said Conrad Granito, General Manager of Muckleshoot Casino. "As the first gaming facility in Washington to offer machine play, cashless technology, and interactive in-game bonuses, we now aim to be the state's first casino to secure a world record as certified by an official GUINNESS WORLD RECORDS judge."
The exciting record attempt will take place at Muckleshoot Casino on Saturday, April 30, beginning at 8 a.m. and continuing until history is made. To claim the designation, more than 3,001 participants must take part. An official GUINNESS WORLD RECORDS representative will be on-site to validate the achievement.
Participation is free to everyone 21 years of age and older*. More than $100,000 in cash and prizes will be awarded to participants who are each guaranteed to win at least $21 in Free Play. The top finisher at Muckleshoot Casino's April 30 event will receive $21,000 in cash and a four-night trip to Las Vegas to compete for a chance to win $1 million in Everi's national TournEvent of Champions® championship event on September 28, 2016.
"While our TournEvent of Champions slot tournaments always bring fun and excitement to casinos nationwide, Muckleshoot Casino has taken its event to an entirely new level by attempting to break the record for world's largest slot tournament," added Linda Trinh, Everi Vice President, Marketing & Promotions. "We're thrilled to partner with such a distinguished property like Muckleshoot Casino and look forward to making this TournEvent of Champions event one for the record books."
The official GUINNESS WORLD RECORDS attempt at the Largest Slot Tournament will mark the culmination of Muckleshoot Casino's landmark 21st anniversary celebration. From its humble start in a tent in 1995, Muckleshoot Casino now proudly serves as the largest gaming establishment in the Pacific Northwest.
*Muckleshoot Casino Players Club card must be presented to participate. Membership is free to guests 21 years of age and older with a valid photo ID. On-site registration will be available.