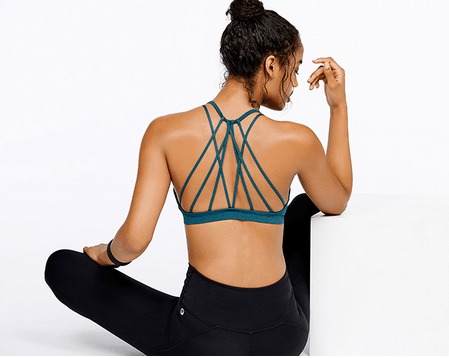 Change it up: 5 Ways to Breathe New Life into Your Running Routine:
Running is one of the most effective exercises for keeping fit, preparing for a competition or losing weight. However, no matter what your goal is, most runners hit a plateau at some point. Or they get injured, like I currently am.
Many people tend to lose steam and give up on their fitness goals once they hit a plateau, but with the right mindset and a few innovative ways to mix it up, you can break free of your plateau (I sound like an inspiring commercial right now, don't I?)
One of the best motivations for keeping your running routine is changing the running routine. Here are a few things you could do to spruce up your daily run:
Run on a Trail
If you're typically of the treadmill variety, running on a trail or other places with scenic views will boost your motivation. You get to run without restrictions. You can choose a new direction every day. This rids off of the boredom of having to run the same course on a daily basis. The people, trees, sunshine and other attractions you see along the way will take your attention from the fact that you are running. Therefore, making you run even further. Also, as you run, you can have goals of landmarks that you would like to see before ending your run. As you try this out, make the running more fun by listening to your favorite beats as you do this.
Go Uphill
This one's tough, I'm not going to lie. This does not necessary mean that you have to find a hill to run on. If you have staircases that are free to run-on, this will do (I'm a big fan of semi-empty parking garages for this). Also, you can try add the inclines on your treadmill. Additionally, running on this type of surface is a great leg training and strengthening exercise. When running uphill, make sure that you run up to the top, then you can recover by walking or jogging your way down. Doing this several times prevents the monotony associated with regular running.
Try Speed Work/Intervals 
Intervals are where it's at. If you are accustomed to running easy, this could be the reason why you easily get bored. Feel free to mix intervals into your run. I know you are asking yourself if results will be achieved if you slow down, but I guarantee you that slowing down will not harm your exercise. Simply run at a slower pace than you normally do. Go for about 10 minutes, then run faster than you normally do for about the same amount of time. Alternate the slow run and sprint about 5 to 10 times. This will keep your mind focused on mini goals, rather than the run itself.
Change your look
So this is purely psychological, but you can change your daily run simply by trying a change in your look. You know that feeling you get when you first buy a new pair of running shoes and how excited you are to try them out? You can apply that mentality to your entire outfit. If you're normally a black-on-black leggings and tank top person, maybe try a bright new color or mesh cutouts (like the fun stuff they have this month at Fabletics) to get excited about running outside. Sometimes all you need is a new perspective.
Incorporate Other Exercises
Adding other strengthening exercises to your running routine is also a great way to spice things up. Run for a while, then, instead of stopping to rest, do some basic exercises like sit-ups or lunges. These exercises take away the monotony or running and at the same time enhancing results for your exercise by challenging new muscles in the middle of your run.
*This post was sponsored by Fabletics. 
http://theblondeside.com/wp-content/uploads/2016/10/fabletics-signature-dash-bra.png
358
449
Jayme
http://theblondeside.com/wp-content/uploads/2018/06/1526998321020-300x192.png
Jayme
2016-10-11 11:35:57
2016-10-11 11:35:57
Change Up Your Running Routine