Tags
Related Posts
Share This
Smile with Strength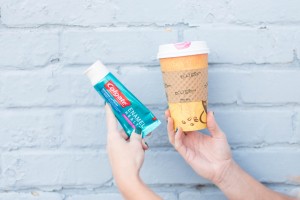 It seems every couple years in life, I kind of redefine what I think (
notice how I didn't say what others think
) gives me strength and confidence.
At one time it was actually being physically fit, working out, and having a strong body. I felt confident and strong and unstoppable.
At another point in my life, I felt that strength and confidence were very closely tied to my work, my job title, and my salary. If I was making enough money to live comfortably, I felt confident in what I was doing.
But one thing that has made me feel confident no matter what stage of my life I'm in has been my smile. 
Sure it's not a perfect smile, but it gives me strength and confidence. Maybe it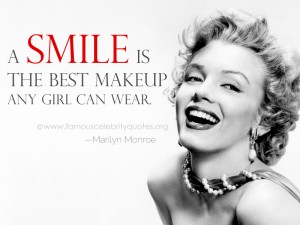 was one of those smile quotes we've been hearing since we were kids ("A smile is the best makeup any girl can wear"), but a smile goes a long way. 
And keeping my smile healthy and bright is why I've partnered with
Colgate
so I can continue to #SmilewithStrength, through all of life's ups and downs and inconsistencies (because trust me, there are plenty).
*This post was part of The Blonde Side's involvement as a Women's Health Magazine Action Hero. This post was sponsored by Colgate, but the opinions represented are my own.