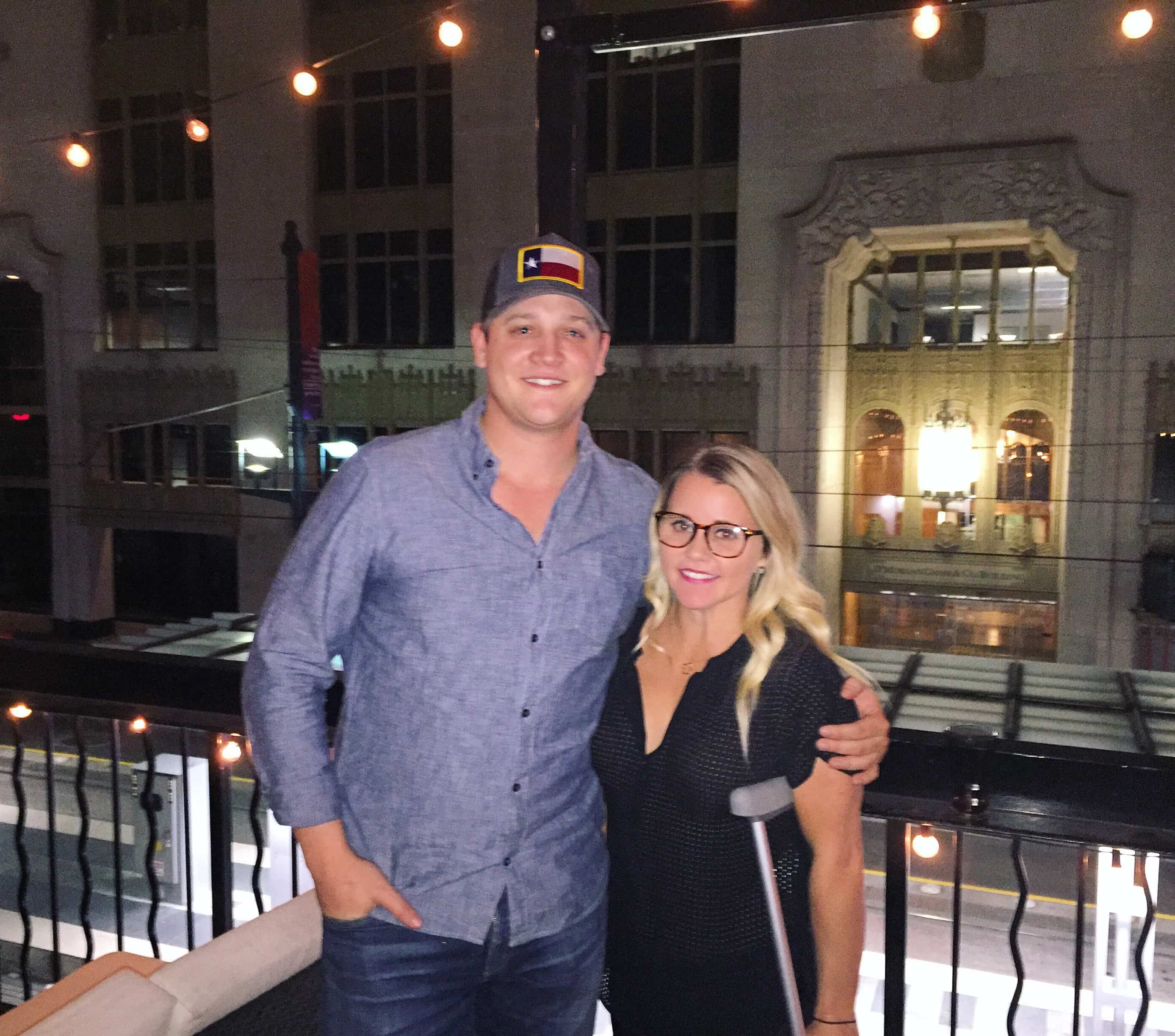 One of the best parts about living in Houston are all the date night options we've got, literally at our fingertips. It can be downright overwhelming to be honest, but here I've created this blog series to share some of my favorite Houston Date Nights.
We recently checked out Springbok Houston – a restaurant + bar + event space located in the heart of downtown Houston and just loved it. For starters, they had TV's like a sports bar (yes, football was on!) but the food was so quality and not your typical greasy bar food.
The restaurant, which originated in Los Angeles, came to Houston and remained kind of a hidden gem. I can't figure out why – maybe because downtown Houston has become so revitalized that there's just too much to see and do in the area? Who knows? But I do know, this would be a fun date night spot for Houston lovers, especially if you're looking for a different kind of sports bar.
When you think of appetizers at sports bars, now you can think Shrimp Ceviche, Deviled Eggs (with jalapenos and candied bacon!), Housemade Jerky or an Artisan Cheeseboard. I realize it sounds fancy, but it's delicious – and affordable.
For your meal, try a traditional burger (but delicious!), Lamb Chops, Short Rib Curry, Wild Boar Sloppy Joe or a number of other colorful and meaty options. They even have various desserts to choose from (you know, besides stale cheesecake or a random nut brownie sundae like most places), and it's big enough (there's an upstairs and downstairs) for you and all your friends!
What other suggestions do you have for our Houston date night series? Would love to hear in the comment section below or email me: jayme @ theblondeside.com.
And speaking of date night – before every date night, I try my best to forgo the yoga pants and sweatshirts and try to dress up. Just before leaving the house, I do one final "full-length" glance in my Apt2B taft mirror. It's my favorite area in the apartment – I call it my "selfie station."
Ever since we moved back into "the city" from the burbs, I've been committed to learning how to love my city more, and that's why I love living at the Millennium Kirby, because we are so close to so much! [SPONSORED]
http://theblondeside.com/wp-content/uploads/2016/11/IMG_3838-1.jpg
2446
2775
Jayme
http://theblondeside.com/wp-content/uploads/2018/06/1526998321020-300x192.png
Jayme
2016-11-29 15:58:16
2017-02-01 14:08:10
Springbok: Houston Date Night Series