Tags
Related Posts
Share This
Super Bowl Treats: Petite Sweets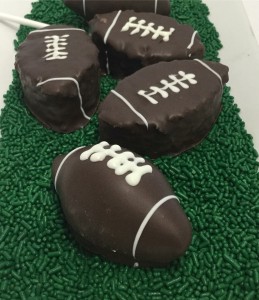 Step up your tailgating style with tasty and custom-made goods from Petite Sweets. This is the spot that I always get my football sweets from and they are always a hit!
If you're looking to impress someone during your football watch party, this will definitely do the trick! And since neither the Eagles nor the Texans are going to be playing, my focus has shifted to the other important thing during the Big Game: FOOD.
Here is just a sampling of their football offerings, in time for the Super Bowl being hosted here in Houston:
– Football Shaped Cake Balls
– Football Shaped Cake Pops
– Football Shaped Chocolate Dipped Rice Krispie Treat
– Texas Shaped Chocolate Dpped Rice Krispie Treat  (will have photo tomorrow)
– Football themed Cupcakes, Cakeballs, Macarons
– The week of Super Bowl we will have team colored macarons
Customers can pre-order or come in the week of Super Bowl and we will have products on the shelves for pick up.
Petite Sweets is located just a few miles from my home at The Millennium Kirby I absolutely love being so central to so many of my favorite Houston restaurants and bakeries! SPONSORED