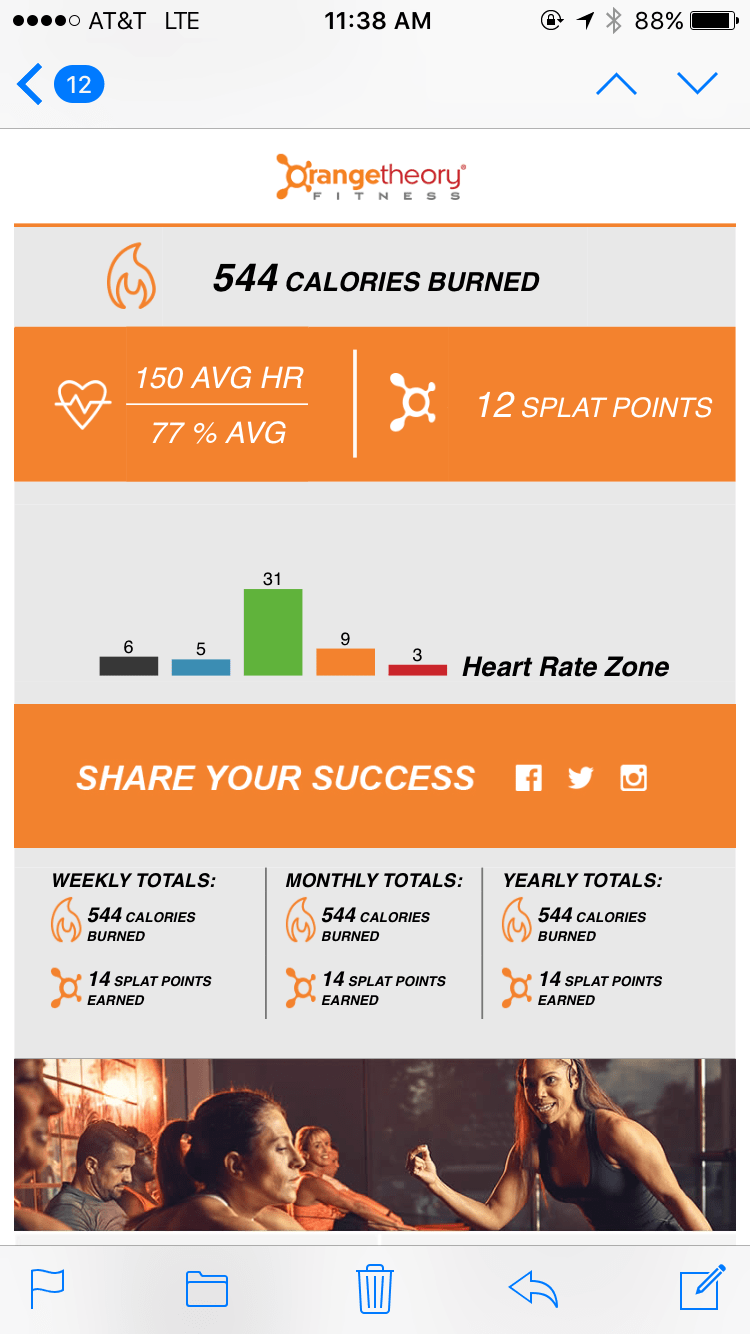 I'm not afraid to admit that I've fallen off the fitness wagon recently. In large part to my recent knee surgery (November) and in large part (and full disclosure) because I've gotten lazy and continued to use my surgery as an excuse, even after the doctor cleared me to workout again. (Anyone else ever been guilty of using an injury as an excuse?)
I had heard the craze about Orangetheory Fitness (OTF) for quite some time, but recently decided to give one of their 11 Houston studios a chance.
My past experience with heart rate monitors or any gadgets while working out hasn't really been my thing. As a former athlete, I know when my body is working hard, when I can keep pushing it and when I need a break. I realize that's not the same for everyone, but I always wanted my workouts to be pure – without the need for monitoring heart rate and such (though I do know there is an actual science behind those numbers).
Anyways, fast-forward to my experience at OTF (my first few classes have been at the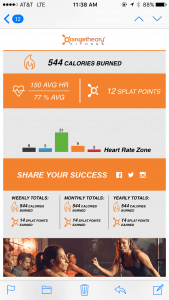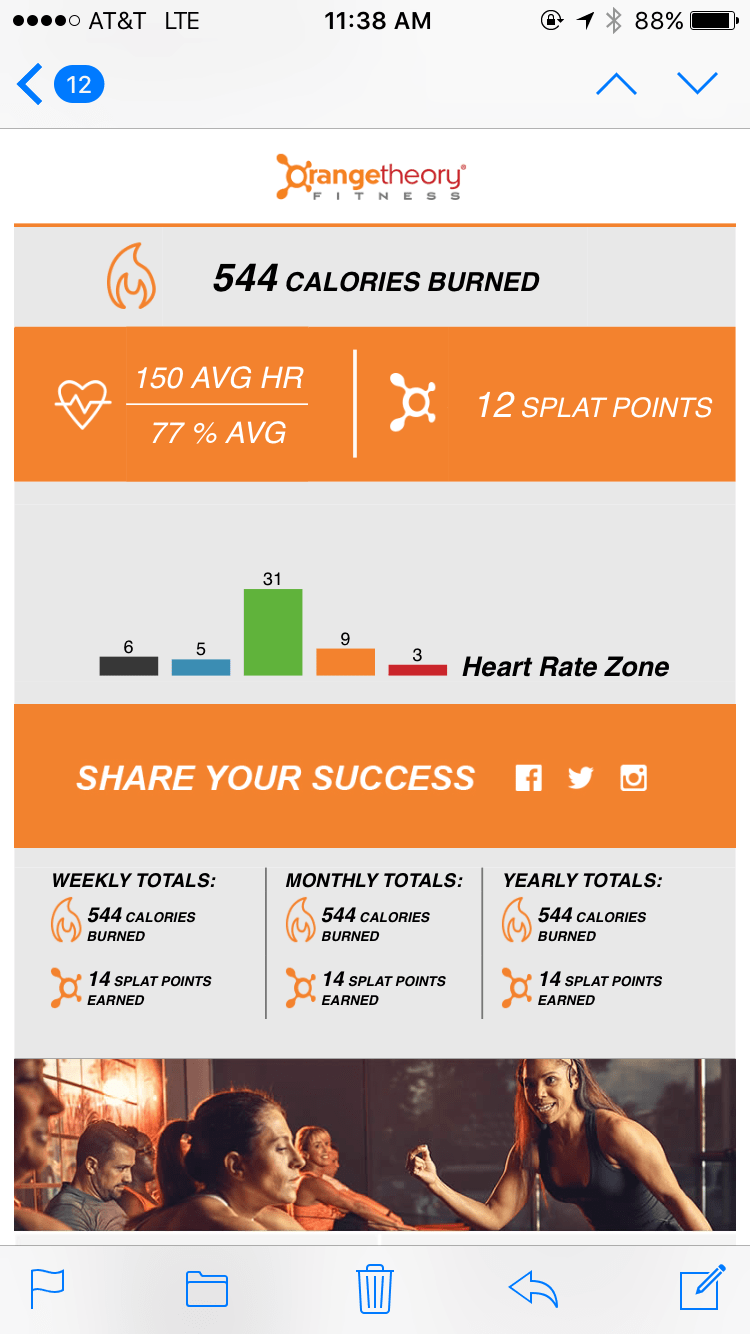 Tanglewood location), and they strapped a heart-rate monitor on me. Charlotte, the instructor, went through everything thoroughly so I truly understood what the zones (and corresponding colors) meant and what I noticed about wearing the monitor and checking the screen was that if it showed that I was in green, it meant I could (and I should!) push harder. My heart rate was showing that I wasn't working as hard as I could or should be, so it's nice to get that push, especially on particularly lazy days. Even though I may have felt like I was dying on the treadmill portion, my heart rate monitor shows me that I was just being lazy and looking for more excuses.
I enjoyed my first few classes so much, I signed up for a pack of 30 classes, which I hope to blow through in the next month, SINCE I AM LEAVING FOR HAWAII IN A MONTH. Yes, I'm going back to O'ahu, where I used to live and cannot wait (more on that later).
But in the meantime, I'm going to keep pushing through with OTF and hopefully seeing results and the muscular shape I once took so much pride in. I'm already feeling more challenged than I had working out solo for the past few months, and tracking my colors and zones keeps pushing me through the hour-long classes, making me want to beat my previous numbers and work even harder.
Who wants to try it with me in Houston? I have a few free passes and would love to get in a workout with some of you (possibly followed by brunch afterwards?)! Leave a message below or reach out via social media and lets get our sweat on!
Living at The Millennium Kirby makes it easy to workout  – close to multiple OTF locations, a great on-site gym at the apartment complex and close to Houston's brand new Levy Park. 
http://theblondeside.com/wp-content/uploads/2017/05/IMG_7713.png
1334
750
Jayme
http://theblondeside.com/wp-content/uploads/2018/06/1526998321020-300x192.png
Jayme
2017-05-18 11:04:30
2017-05-18 12:23:14
My First Orangetheory Fitness Class