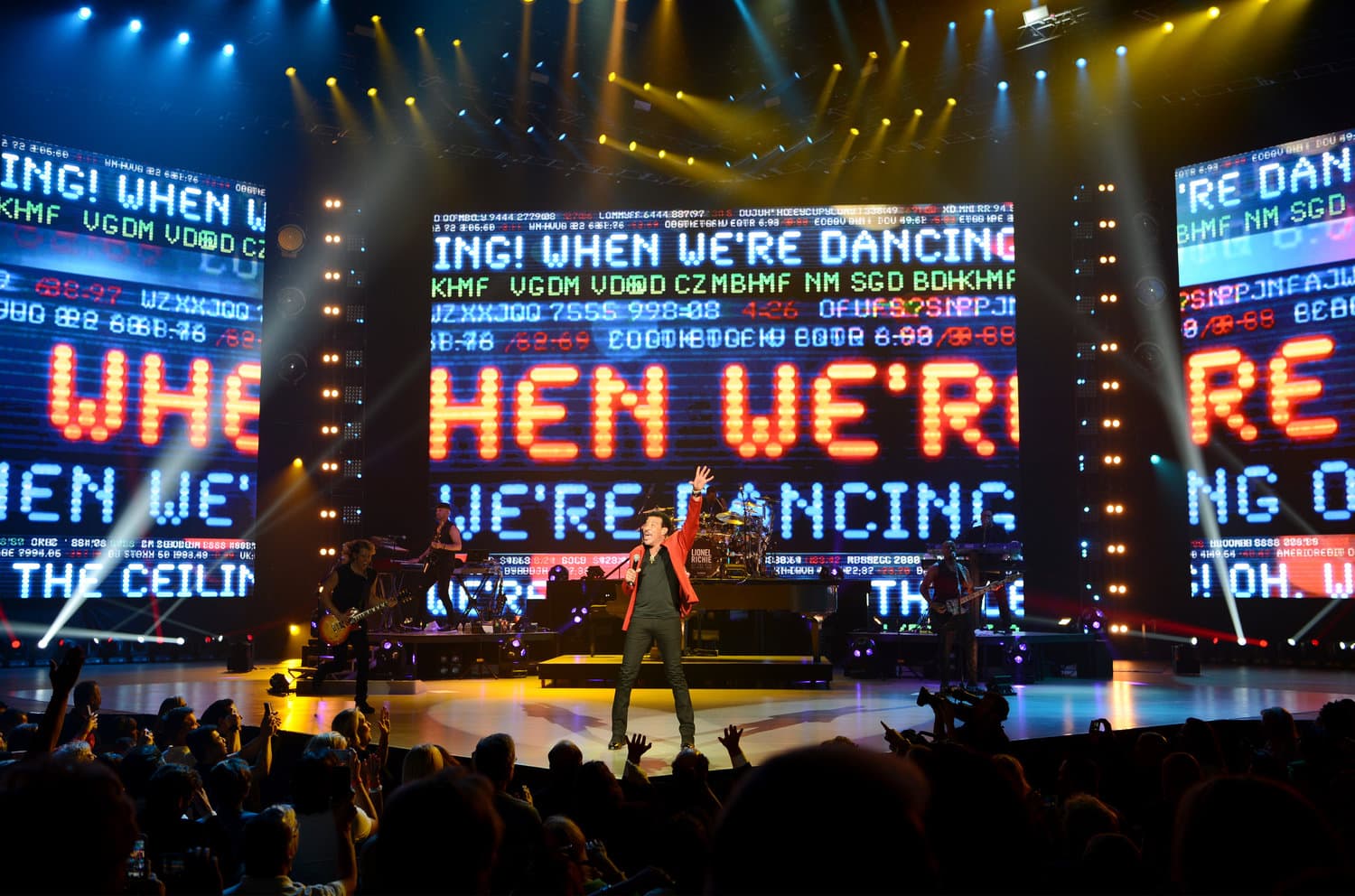 If you follow me on social media or have ever met me in real life, you know that I am obsessed with Lionel Richie. Seriously, it's almost an unhealthy obsession.
When I went to Vegas earlier this month, my timing was perfect and I was able to catch Lionel Richie's "All the Hits" tour during his residency at Planet Hollywood Resort & Casino. The show takes place at Zappos Theater, which showcases other resident headliners Jennifer Lopez, Pitbull and Backstreet Boys. Trust me – it's a fun and intimate atmosphere.
Known for his mega-hits such as "Endless Love," "Lady," "Truly," "All Night Long," "Penny Lover," "Stuck on You," "Hello," "Say You, Say Me," "Dancing on the Ceiling," and one of the most important pop songs in history, "We Are the World," and his song catalog also includes early work with The Commodores, penning smashes such as "Three Times a Lady," "Still," and "Easy."
Seriously – how can you not be obsessed with this man and these hits?
As a travel writer, I get a lot of people asking about Vegas; where to stay, tips for balling on a budget, the best pool parties, etc. A top tip for Vegas (although I do have many) is to see a show. It's part of the Vegas vibe. It's a must. I've seen many shows, and catching a residency from a famed artist like Lionel Richie is seriously at the top of my list. (If you're asking for other shows to see, I cannot say enough good things about Absinthe.)
If you're in Vegas (or looking for an excuse to book a trip) August 15 – October 20, be sure to look into tickets for this iconic show.
Here are the dates he's scheduled to perform in August and October later this year:
Aug. 2018: 15, 17, 18, 21, 24, 25, 28
Oct. 2018: 3, 5, 6, 10, 12, 13, 17, 19, 20
How a man of his age (he is 68!!) can move around stage like that and perform so many hit songs is beyond me. Lionel Richie is like a human Red Bull and I want all his secrets.
What shows have y'all seen in Vegas or what artists or celebs do you have an unhealthy obsession with? Let me know in the comments below and let's chat!
http://theblondeside.com/wp-content/uploads/2018/05/DMT_3882.jpg
992
1500
Jayme
http://theblondeside.com/wp-content/uploads/2018/06/1526998321020-300x192.png
Jayme
2018-05-01 10:50:29
2018-06-04 18:21:38
Lionel Richie in Las Vegas